Google My Business Management for Home Service Providers to
Book More Jobs Online
Websites Designed for Home Service Industries
Search Engine Optimization
We Provide Website Marketing Packages to Get You More Booked Jobs
Eye-Catching, High Performing Websites
Your marketing package starts with a website specialized to your needs. We design specifically for local service providers to help your customers find you when they need it most.
Built With Search Engine Optimization
What's the point of having a website if nobody sees it? We design your website so search engines like Google are able find your business and share it with the world!
Top-Tier Support & Services
Our basic monthly package takes care of your hosting, updates and security. We also offer other add-ons to help improve your ranking and support your customers. Our business is helping your business when you need it most.
What Businesses
Say About Service Lifter
Step 1:
Schedule an call below so we can learn about your goals and what services you're interested in.
Step 2:
Sign up and pay online for your website and monthly services.
Step 3:
We'll be in close contact with you to get your services set up, get input on your design, create a long-term marketing plan and to keep you updated about the progress!
Websites, SEO and Marketing
Our packages are built with your budget in mind!
Select Your Business Below!
At Service Lifter – We Don't Charge A La' Carte!
Stop paying for multiple services and get everything you need for one low, monthly cost!

On Page SEO Services
$999/mo
Included
Google My Business
$349/mo
Included
Google Ads/AdWords
$249/mo
Included
Website Hosting
$279/yr
Included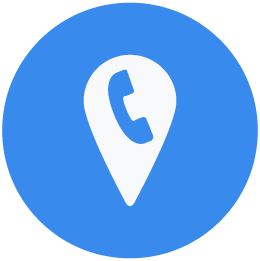 Phone Tracking
$49/mo
Included
Local Citations
$39/mo
Included

Email Marketing
$199/mo
Included
Facebook management
$99/mo
Included
Service Lifter Website Designs
Service Lifter Was
Made For You

– Here's Why

Service Lifter has extensive experience marketing for carpet cleaners like you! Because we're pros, we can offer you affordable marketing solutions that work and can be deployed in as little as 30 days!
Designed With You in Mind
Affordable & Customizable
Our goal is to help you jumpstart your new or small carpet cleaning business with an affordable and customizable solution that meets your budget!
Satisfaction Guaranteed
Easy to Start & Deploy
Service Lifter's process makes refreshing or building your website quick and easy. 90% of new websites are launched within 20 days or less!
Designed by SEO Experts
Reach More Customers
From start to finish your website is built by leading SEO experts. Our search engine optimizers have over 4 decades of combined experience.
Modern Mobile Experience
Great Usability and Design
Each of our websites are tailored to your customers and built for computers, phones & tablets. With our processes we emphasize calls, form leads and door swings through the psychology of design and usability!
We generate new leads to help grow your business!
8 Million
Dollars in Leads Generated
Service Lifter generated 8 Million Dollars in Onlne Leads for its clients between 2021-2022 through lead capture forms on websites we built!
Over 200
In Our First Year
Service Lifter gained over 200 new clients between 2021 and 2022 for home service niches (Carpet Cleaning, Plumbing and More)!
12 New Team Members
Added To The Team
Service Lifter was able to contract with 14 new team members through 2022, to provide services for our clients!
96.2% Retention Rate
For Our Clients
Do Service Lifter managed to retain 96.2% of all our clients throughout 22, while fostering amazing business relationships!